File Center allows user to upload files to share to other users or anonymous. It is a feature only for ultimate version.
You can find [File Center] on Webmail.

Get in File Center, you could see file list.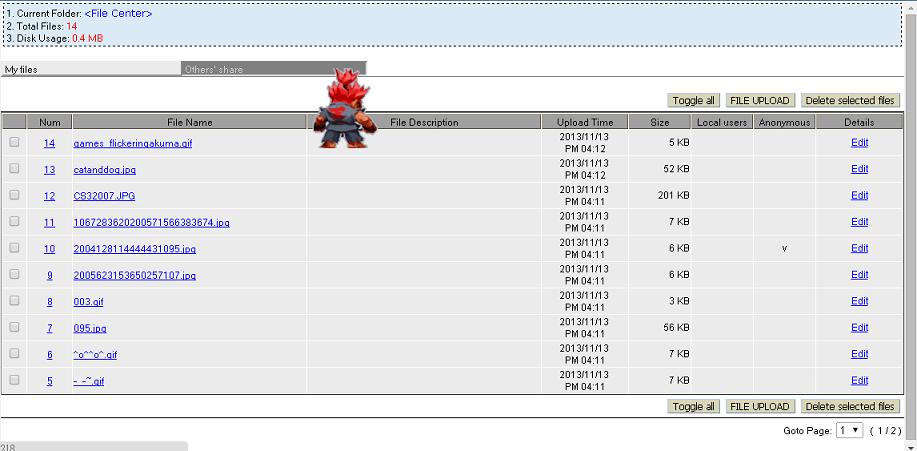 Click on [Others share] to see others' sharing. You could find specific user with indexes.

Edit your sharing file, you could modify file details including name, description, share to account, period, recycle date...etc.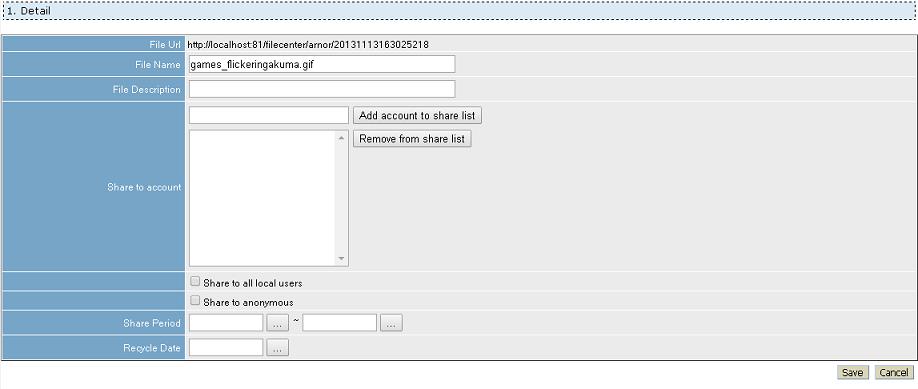 If you need to share file to anonymous, just enable share to anonymous and tell others the file url.
RaidenMAILD official site : http://www.raidenmaild.com
Copyrights, Team John Long. All rights reserved.